Trump Economic Advisor Drops A MOAB On Obama's Economic Policies During WH Presser(VIDEO)!!! – YouTube
Trump's advisors for economic matters, Kevin Hasset, has a series of graphs clearly showing that the Obama economic data was all dropping down and down until Trump came into the White House and then all the graphs show good growth.  Mainstream media is doubling down on the attacks on Trump and everything he does.  Also, the Benghazi disaster was mentioned by Obama in his recent speech attacking Trump, he said the mess there was caused by employees of the State Department who were trapped there.  And the Russia collusion fake story is deflating fast.   Also, hurricane Florence is huge and dangerous, Trump is aware of it (unlike Obama who ignored this sort of event).

Obama-Hillary Fired Benghazi Heroes When they Got to Germany – Made Them Find Their Own Way Home – YouTube
We learn more and more about that mess from two years ago!  Fox news, of course, since the mainstream media giants run by fake liberals who are really international co-conspirators, carries the interviews of the men who escaped the murderous attack and who saw everything that happened.  Hillary was allowed to skate free of that mess with the assistence of the media moguls.
What I didn't know at the time was, the State Department fired the survivors when they arrived at a military airport in Germany.  They then had to pay their own way home and when arriving in DC, instead of being supported and praised, they were punished and were banned from working for the State Department for life as if the Benghazi massacre was their fault.
In liberal states (sic) there is more campaign violence from DNC supporter fanatics: California GOP House candidate used campaign sign to protect himself from knife attacker, investigator says | Fox News
 Kelly said Peters was manning one of the vendor booths at the festival when Fazeli, 35, approached him "in an aggressive manner and made disparaging remarks about his political party and elected officials."
This assassin is Iranian heritage and a Muslim.  It didn't take me long to research this information online.   Of course, asking reporters to do this is impossible these days especially in states that voted for Hillary Clinton.
"All of a sudden we hear someone screaming, "F— Trump, f— Trump!" a witness said. At that point, authorities suspect, Fazeli pulled out a switchblade knife and tried to stab Peters, but the weapon malfunctioned.

Kelly told The Sacramento Bee that Fazeli may have also thrown a glass mug at Peters. He added that at one point, the candidate used a campaign sign to defend himself from the attacker.
Here is Obama's contribution to this event:
I doubt he will say anything nor will any DNC Bilderberg gangster mention this event much less, condemn the Muslim attacker.  According to my Google search, only a very few local papers carried this story in California, the big shot national papers that are 'liberal' didn't carry it at all, yet.  I guess news has to be old news before they get going and cover it!
This happened FOUR DAYS ago and is barely in the news at all.  I guess our news is now delivered by turtles.  Forget the internet providing information, it is too swift for liberal media.
The news that this is an Iranian doing the attack has been studiously avoided by most mainstream news, the few that covered it so far.  Most of the stories are from less than 12 hours ago, by the way.  So much for informing citizens of dangers and various important events.

THE HOUSE OF CARDS IS ABOUT TO FALL..Jarrett: Rosenstein, Comey, Yates & McCabe Can Be Prosecuted – YouTube
Yes, the walls are closing in on the gang that tried to frame Trump using Mr. Steele in England and pinning Trump with crimes committed by Hillary and her gang.  This is Hillary's Benghazi II.  The prosecutors or Trump will be prosecuted.  Many people have been angry about how slowly all this works.  I kept saying, it is relentless and will work, it takes time.
The DNC gang were very anxious, knowing they were framing Trump with false charges, so they leaked like crazy to smear him and get a jump on him and thus, turn him into an unpopular leader so they could spook voters.  But this is falling into a deep, dark hole.  It was shameful and unconstitutional.  I hope these men go to prison.
Janice Dean on Twitter: "#HurricaneFlorence is strengthening once again. Expected landfall Thursday/Friday as a major hurricane. The system is predicted to stall and bring potentially historic flooding. Hurricane watches and Storm surge advisories are now up for the Carolinas. Details @foxandfriends… https://t.co/zMkyyW4l2Q"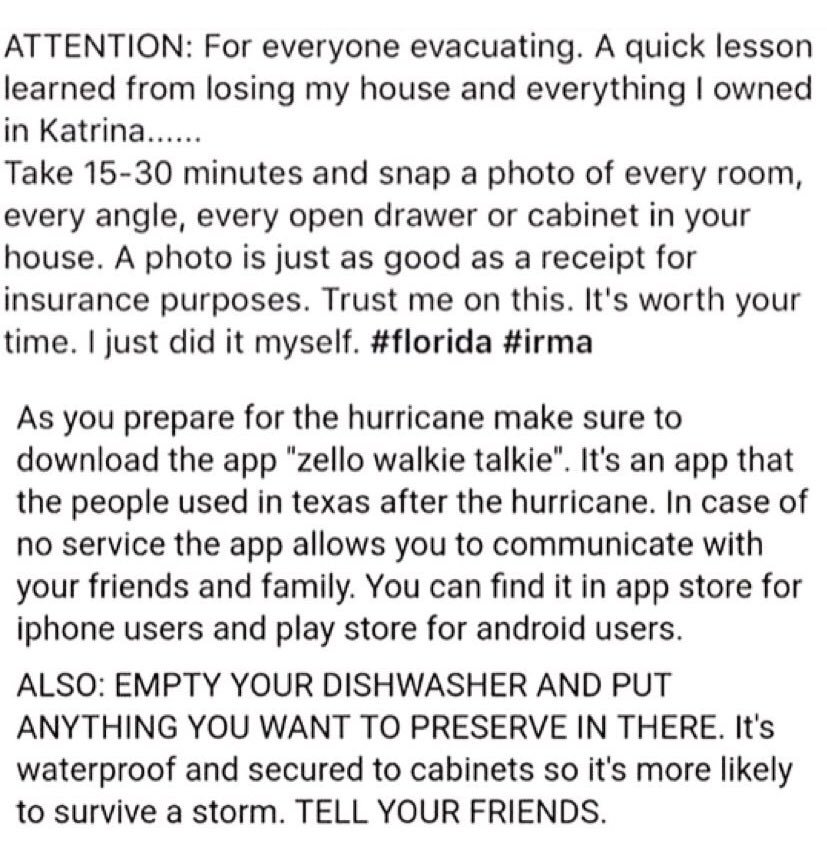 Yes, a major hurricane is coming.  I recall all the many hurricanes under Obama and how he was pretty much disinterested.  Ditto, Bush Jr. who goofed off, too, at first.  Right now, mainstream fake news is harping on how Trump didn't do enough for Puerto Rico after the hurricanes back when Trump barely was in the White House and under severe, sustained attack from Congress and the media.
This disgraceful behavior by Bilderberg media keeps blowing up in their faces.
Here is ABC News talking about Trump warning people: Trump skewered after calling Hurricane Florence 'tremendously big and tremendously wet' – ABC News
Trump made the comment while speaking at a White House briefing on the administration's battle plan for Hurricane Florence, but he appeared to struggle when it came to describing the forthcoming storm.

"They haven't seen anything like what's coming at us in 25, 30 years, maybe ever. It's tremendously big and tremendously wet, tremendous amounts of water," Trump said, before an apparent reference to Hurricane Harvey's toll on the Houston area last year. "It could very well be very similar to Texas in the sense that it's tremendous amounts of water … probably more water than we've ever seen in a storm or a hurricane."
He referred to the huge Texas floods from previous hurricanes.  The media giants and their ilk are screaming about him using the words 'tremendously WET' as if there is something wrong.  This childish behavior is to be expected, coming from spoiled brats who work for mainstream Bilderberg gang media giants.
What is most irksome is the mainstream clowns on night comedy shows and DNC clowns in DC comedy venues all are screaming it took time to totally rebuild Puerto Rico's electrical systems which was utterly destroyed by a major category 5+ hurricane.
They presume it should have been instant repairs!  This is insane and childish but typical of liberals who will also think it takes forever to do anything when they are in power which is OK, of course.
Finally, to England where guns are verboten and crime is shooting through the roof:
Paul Joseph Watson on Twitter: "UK. – Only 9% of crimes end with suspects being charged. – Violent crime soaring. – "Low level crimes" like some burglaries can no longer be investigated. But plenty of resources to police "offensive" comments that police admit are not even crimes. https://t.co/TuHCdNfeYt"
I lived in NY City when the government decided to not patrol the city anymore so we organized our own police force and drove crime to zero relentlessly going after criminals.  Then the police defied the DNC and decided to join our crusade against crime including petty crimes.
Petty crimes breed major crimes.  When things are not clean and orderly, they spiral out of control fast.  And the inept police in England are patrolling language on the internet, censoring citizens instead of stopping crimes!  This is stupid and disgusting and funny at the same time. FIGHT BACK!  I did in NY City when we were ruled by crazy liberals!